Do you think that People of Color are under-represented in today's media?
Do you like Steampunk that goes beyond Victorian England?
Then you might like
Rite of Passage
, a steamfunk movie set in Kansas featuring (among others) Harriet Tubman and John Henry. The movie project is endorsed and supported by the
School of Literature, Media and Communication at Georgia Tech but the crew still needs funds to make this movie happen, so they set up an IndieGoGo fundraiser
Any kind of help is appreciated, from contributions (of course) to signal-boosting
Do you like the idea of voting with your wallet, of having a say in which creative endeavours see the light of day ?
For this:
http://www.amazon.com/The-Cult-Fox-Religion-ebook/dp/B00903HNZ8/ref=sr_1_1?s=digital-text&ie=UTF8&qid=1367870718&sr=1-1&keywords=cult+of+the+fox
I had been looking high and low for some kind of study on the cult of the fox and I had found exactly nothing till a few days ago, I was almost sure I would have to play it by hear with only the tales from Pu Songling, Ji Yun and some other literati as source.
Now I breathe more easily, even more so since I'm finding out that most of my foundations in
Black Fox
are sound
Professor Kang Xiaofei is my new hero.


To this day I enjoy Robin Hood retellings just as much as King Arthur ones, but sometimes I do wonder at the lenght some writers go to trip themselves.

I am (or rather I was) reading one such retelling, the author explains in a very serious appendix, how and why he decided to set the book in Wales and in AD 1093. Pray tell me, then, sir writer, how could you introduce the character who will be friar Tuck like this?

He was one of the order of begging brothers which the Ffreinc called fréres and the English called friars. They were all but unknown about the Cymry.

Well, I have no doubt whatsoever about that last point, since the mendicant orders did not exist in 1093. Every single one was founded in the 13th century.

And now the author has truly lost me, because the effect of such an egregious mistake is to make this reader start second-guessing and doubting everything I have no sure knowledge of, and given that I know very little about Wales...





I fell in love with Robin Hood the first time I met him, in a condensed children edition of the Dumas novel, I think it was inevitable that, given that I live in a place whose name means 'the small wood', the adventures of the Merry Men would be expanded upon in the games my sister, our friends and I played together after doing our homework. Each of us took up a role (or more, no one wanted to play only the sheriff) and the free time in between was spent setting up our next adventure: thinking of a vague storyline, replenishing our 'armory' training with home-made bows using plastic bags hanging from tree limbs as targets (if you are curious...yes, I played Robin, so much for girls not identifying with male characters).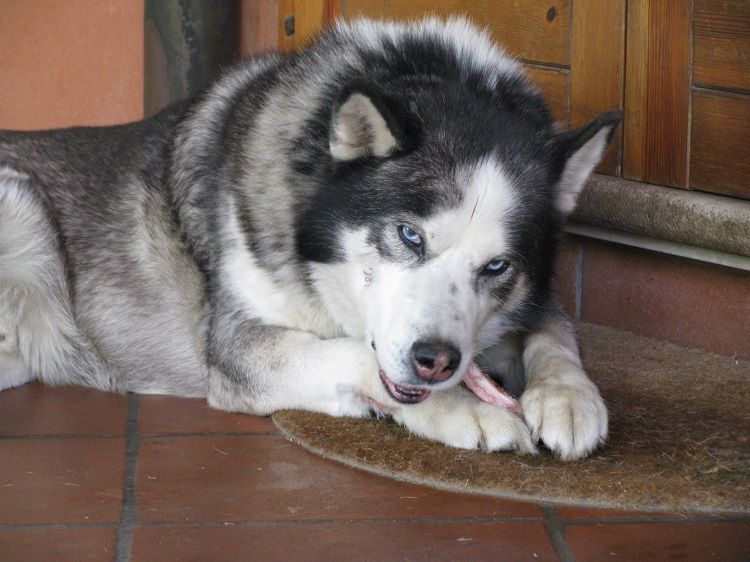 May 8th 2000 - March 16th 2013
Good Monday to you, here is our newest episode in the story of Xiaowen and Viola.

As usual comments are welcome and I'll be happy to answer any question you might have. :)



Last time we were in the middle of a conversation...



paragraphs away...my bad.
I forgot to say: any questions on the story or anything mentioned in it are welcome. :)
Today we return to our normal schedule. Normally I would post the end of one chapter and the beginning of the next one in two different posts, but, due to being rather tired last time, I forgot that the end of chapter 3 was just three


It is far from a normal Monday, though, and going on like nothing happened feels, if not wrong, definitely out of place.
I feel bewildered, stunned into silence, and I believe it is time for silence, meditation and prayer.

I'll be back before or on next Monday.
Usually, it being Monday, today would be 'serial day'.

1090 page views and 689 visitors? What's happening?
A while after posting 'Black Fox' I went to check my LJ stats for today and found...
Current Mood:

shocked
A question, if you don't mind: every now and then we will have some Chinese words in the text, would it be better, according to you, have them transcribed (possibly with a note), like I did here for
guangxi
, or straight in Chinese characters (again with a note)?
Thank you for weighting in.
Welcome back to Viola's and Xiaowen's story
Current Mood:

determined


Around the net I've seen more than once illustrators take flack for their portrayal of female figures: no faces, impossible contortions and the like, you all know the drill.

Well, a few days ago, right on the heels of a successful commission for the same client, an art director from a big publishing house called T. inquiring about his availability, the commission was the cover for the newest instalment in a quite popular series.

T. was on Cloud Nine, this is to be his third cover for them, a great feather in his cap and a big validation for his work, he accepts, there is more talk with rough guidelines and some reference material, intense brain-storming follows and he offers three sketches for consideration, one more dynamic, one where the MC is more pensive and one more light-hearted (all in slight three-quarter view given that the girls on the two previous covers in the series are profile and frontal)..

Today T. hears back from the art director (a woman, BTW): " Yes, ok, more dynamic is fine but...I'll send you an image to make clearer the pose we were thinking of, it is a bit exaggerated, but..."

And, of course, the girl in the image is in a torsion no human body could tolerate, with her behind pointed straight at the viewer and her boobs in three-quarter view.

Never mind me while I cry quietly in the corner.

Or book-cover woes...